For questions about our campaigns, contact us.
---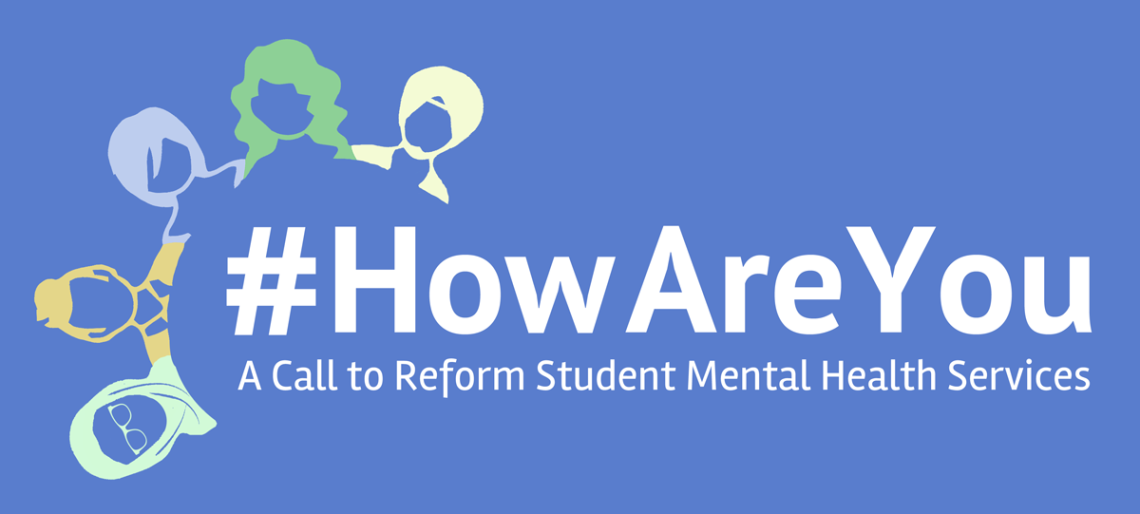 #HowAreYou
calls for increased 1) access to counseling, 2) staff diversity to reflect the identities and experiences of the student body, and 3) outreach regarding the availability of services.
Students adopted #HowAreYou at UC Student Congress in 2015. #HowAreYou aims to start a conversation addressing the reality that college students disproportionally experience mental health issues, but UC has failed to provide adequate services to support student wellbeing.
---
UCSOS is one of the two undergraduate campaigns newly elected at the UCSA Student Organizing Summit in August 2016. The campaign seeks to address the widespread and growing food and housing insecurity experienced by UC students, and develop sustainable solutions toward the eradication of these issues. Time and time again, students have been forced to choose between paying for a plate at the table or a seat in a lecture hall, and UCSOS seeks to change the conversation about the needs of students when entering and retaining in the university.
---
ReIGNITE is an extension of the IGNITE campaign, originally elected by UC students from 2013-2015. Due to the impending tuition hikes experienced during the 2014-2015 academic year, it became increasingly difficult to achieve what the campaign originally sought to do, which was addressing the school-to-prison pipeline and lack of access for students of color in the university. In August 2016, students came together at the UCSA Student Organizing Summit to create ReIGNITE, with not just a focus on the school-to-prison pipeline, but the diversity of students, staff and faculty, the campus climate experienced by students of color, and the opportunities students of color have in their undergraduate career.